Quality service
you can count on
Quality service
you can count on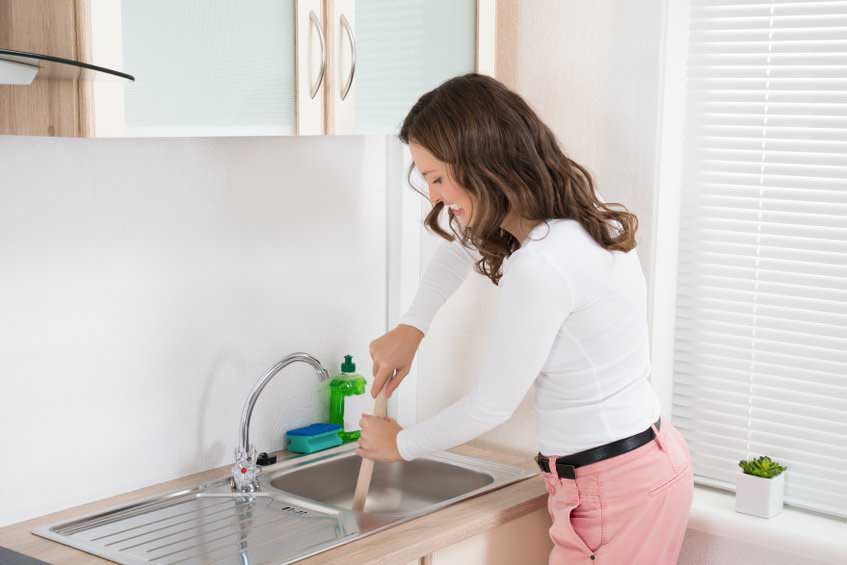 If you need drain cleaning in Granada Hills, CA, look no further than LeadingEdge Plumbing & Rooter. We know how frustrating it is when a drain clogs and creates a mess in your home. That's why we're here to help. The following are four ways you can unclog your drains without using harmful household chemicals.
Go Simple and Use a Plunger
Using plungers is usually the first thing that many homeowners do when clearing a clogged drain. There are different types of plungers—cup and flange. The cup plunger works best on flat surfaces like sinks and tubs. On the other hand, the flange plunger comes with a soft rubber flap at the end of the cup, making it ideal for toilets.
Use Baking Soda and Vinegar
Another safe way to clear a clog without a drain cleaning company is to use baking soda and vinegar. Pour about half a cup of baking soda directly down the drain, then pour half a cup of vinegar down after it. Let them sit for 30 minutes, then flush with hot water.
Use a Special Tool Like a Snake
Drain snaking is something that should only be done by an experienced plumber. This involves using a hose-like tool that snakes down your drain to break clogs free. Even though they are readily available at most home improvement stores, incorrect use may damage your pipes.
Consider the Services of a Professional
In most cases, the best course of action is to seek the help of a professional Anything more than a simple clog warrants a call to a seasoned plumber in Granada Hills, CA. Allowing the clog to sit longer may cause further damage and repairs.
Clog too tough for you to clear on your own? Don't hesitate to reach out to LeadingEdge Plumbing & Rooter for reliable and cost-effective drain cleaning services. We will assess your drains, determine what is causing the blockage, and recommend the perfect solution. Contact us today to schedule an appointment.

Join our newsletter and receive $50 off your first plumbing repair!