Tankless Water Heater Repair in

San Fernando Valley, CA, and Nearby Areas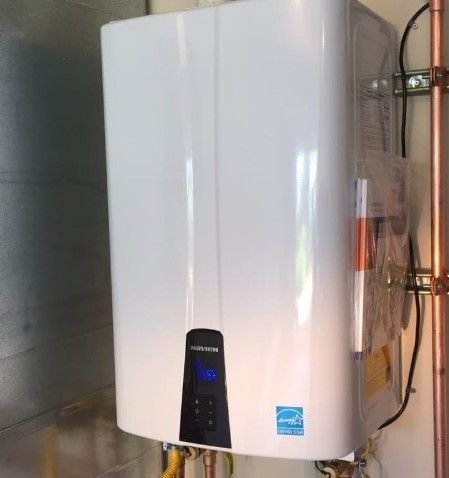 You rely on your water heater to do more than just take a comfortable shower. In fact, you might find it difficult to survive a few hours without a working water heater. If you are stuck without any hot water, you need to find someone who is qualified to do tankless water heater repair in San Fernando Valley, CA, and Nearby Areas.
In the local area, the median home build year is 1954. While your home could last for decades, there's a good chance your tankless water heater won't last that long. For years, LeadingEdge Plumbing & Rooter has been servicing broken tankless water heaters in the local area. We want to restore your heater to working order.
Signs You Need Tankless Water Heater Repair in San Fernando Valley, CA
You might not realize that you need a water heater repair until it's too late. By looking out for these signs, you may be able to realize you need professional help before the damage is too far gone.
Your Water Flow is Reduced
Over time, minerals can build up in your tankless water heater. This problem is particularly prevalent in homes that have hard water. As the minerals accumulate, the water will be blocked from your pipes. The obstruction will cause a reduced water flow, which is often noticeable.
Your Water Heater is Less Energy Efficient
Have your energy bills gone up? If so, there are a few potential causes of this. You should consider all of the possibilities, including the fact that your water heater may have an obstruction. As mentioned above, your system collects minerals from hard water. This reduces the efficiency of the heater.
Your Water Doesn't Get Hot Enough
Minerals in your water can also cause another issue. Because of the foreign materials in your heater, it will be harder for the heat exchanger to warm your water. If there's corrosion in your heater, you may experience a similar issue. Any debris in your water heater makes it more difficult to heat water.
You Have No Hot Water
While this is an obvious sign that you need a water heater repair, it's worth mentioning. If your sink or shower is not producing any hot water, your system is malfunctioning. You need an experienced professional to examine your heater and determine the problem.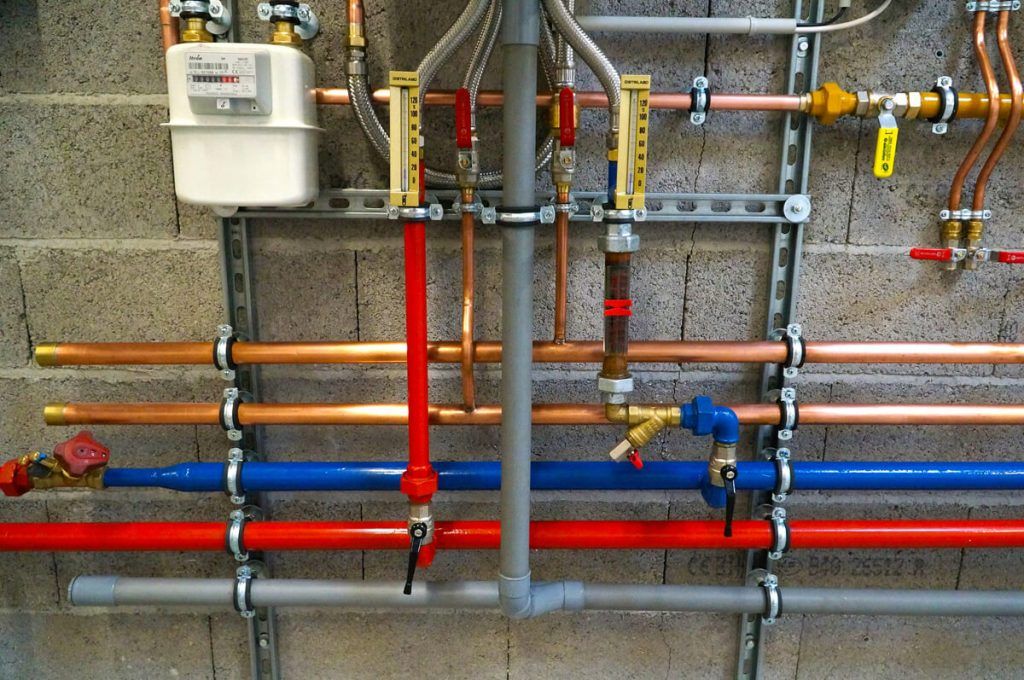 What Makes Tankless Water Heaters So Different
It's important to note that tankless water heaters are highly energy efficient. They don't run out of hot water because they constantly heat water. Additionally, tankless heaters tend to last longer than their counterparts. They also take up less space.
Because tankless water heaters are so different from standard systems, they require the hand of an experienced professional. In a standard tank, the water is held and heated in a tank before it goes through your pipes. For its part, a tankless water heater uses a heating unit to warm water as it goes through the pipes. If you want to repair your tankless water heater, your best chance at success is to hire someone who specializes in this specific type of repair.
Should you need water heater services, LeadingEdge Plumbing & Rooter provides them in these areas:
How Much Does Tankless Water Heater Repair Cost?
The cost of your tankless heater repair ranges from $100 to $1,000. Typically, the cost varies on the rate of the repair company and the complexity of the repair.
For instance, your problem could be an extinguished pilot light or a tripped circuit breaker. In either case, the repair won't cost you much money. On the other hand, you could have a more significant problem. A new gas control valve replacement could cost up to $500.
You may be able to avoid the need for repair by getting regular maintenance. At the very least, you can prevent the need for expensive and frequent repairs.
Why Should You Choose LeadingEdge Plumbing & Rooter?
If you don't have a working water heater, you're probably living in discomfort. You deserve to have your heater back in working order as soon as possible. Here at LeadingEdge Plumbing & Rooter, we know the importance of having a functioning tankless water heater. We have the experience and resources needed to repair your heater.
If your heater is broken or you need regular maintenance, give us a call. We're ready to give you the assistance you need.
contact leading
edge plumbing & rooter
If you need a plumber in San Fernando Valley, CA, contact LeadingEdge Plumbing & Rooter for all of your plumbing repairs and installations. Call us at 888-525-3234 to set an appointment. We'll be happy to set up an appointment time with you when you need us to take care of any plumbing issue.

Join our newsletter and receive $50 off your first plumbing repair!