Pipe Bursting in

San Fernando Valley, CA and Nearby Areas
ver time, all pipes will begin to deteriorate and will ultimately need to be replaced in order to keep working the way that you need them to. Pipes can corrode or become blocked, or you may put an addition on your home that requires larger sewage pipes leading from your home in order to handle the new water output after the renovation. These are only a few different examples of reasons that you may need to replace an existing pipe, but regardless of the reason for replacing the pipe, the team at LeadingEdge Plumbing will use pipe bursting as a way to replace your pipes with minimal impact to your lawn and property.
Pipe bursting is an effective and cleaner method of replacing existing pipes as opposed to excavating the entire run of piping with machinery, digging a trench through garden beds and grass, disrupting masonry, and more. Instead of needing to openly access every inch of pipe, this innovative method allows us to "burst" the pipe with a specialized tool.
If you are concerned about how invasive it will be to replace any pipes leading from your home to your septic tank or public sewer access, contact us now to learn about your options for this method and keep your yard in great shape while enjoying your upgraded system as soon as possible. Read more below about the methods used in pipe bursting to get an idea of what your experience will be like, and contact us now to make plans for your work as soon as possible.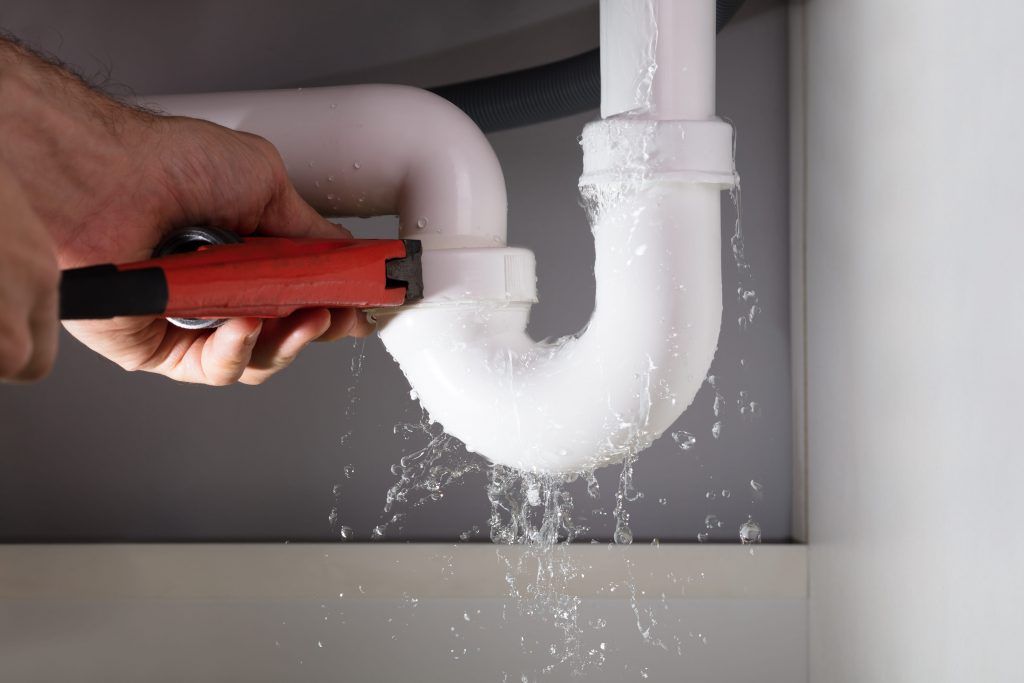 Essentially, pipe bursting is a (mostly) non-invasive method of replacing an existing run of piping. In order to use this method, we will dig access holes on each side of the existing pipe, meaning that we will be able to leave the entire section between the two access holes undisturbed. Once the access holes are dug, we will run a line through the pipe in order to guide the pipe bursting tool through on a chain, and by applying steady pressure throughout the entire process we will be able to "burst" the pipe while pulling the new pipe into place behind the head.
There are a variety of different methods beyond the one mentioned above, which will vary depending on the location and how we will need to run the pipe, the type of pipe we are replacing, and more. In order to determine the right approach to your pipe replacement, it is important that you work with an experienced team who knows the process, knows the different methods, and can determine the best tools for your own job in order to produce the best results.
What Are the Benefits of Pipe Bursting?
There are a variety of benefits when it comes to pipe bursting instead of choosing more-traditional and invasive methods of pipe replacement that go far beyond the obvious benefit of aesthetics. While it is true that your lawn will remain in much better shape than it would if the pipe were to be replaced by traditional trenching, the following are other benefits that you will enjoy as well. Many of these benefits have the secondary impact of being cost-effective because of how much less invasive and disruptive they are.
Pipe bursting is faster and cleaner than digging a trench
When you install a pipe without digging a trench, you will not disturb most of the other subterranean infrastructure such as electrical lines, gas lines, and anything else
By using the existing location of the pipe, you will not need to map new layouts or make any adjustments to tie-in points on either side of the run
You will save time and money making updates to your property records and surveying costs in order to provide the Los Angeles assessor with current information about your property
Significantly less impact on public access to roadways and sidewalks due to fewer heavy machines, no need to tear up roadways, and more
Upgrade your plumbing with minimal effort
The following are some general examples of why pipe bursting is a great option for many property owners, but we will be happy to speak with you directly about your own situation in order to identify the best options for your needs.
Is Pipe Bursting Right For You?
While there are many benefits to pipe bursting as an option for replacing existing plumbing, this is not the perfect solution for every situation. In order to determine the best way to do your own pipe replacement, contact us as soon as possible so that we can figure out the different options and identify the best way to provide you with the work that you need. We are very experienced with a variety of methods for updating plumbing and tie-in pipes all around San Fernando Valley, CA and the surrounding areas, meaning that you can rest easy knowing that you will be getting the right service for your needs at the quality that you expect.
contact leading
edge plumbing & rooter
If you need a plumber in San Fernando Valley, CA, contact LeadingEdge Plumbing & Rooter for all of your plumbing repairs and installations. Call us at 888-525-3234 to set an appointment. We'll be happy to set up an appointment time with you when you need us to take care of any plumbing issue.

As a new customer, we'll give you a $50 discount on your plumbing repair.