Quality service
you can count on
Quality service
you can count on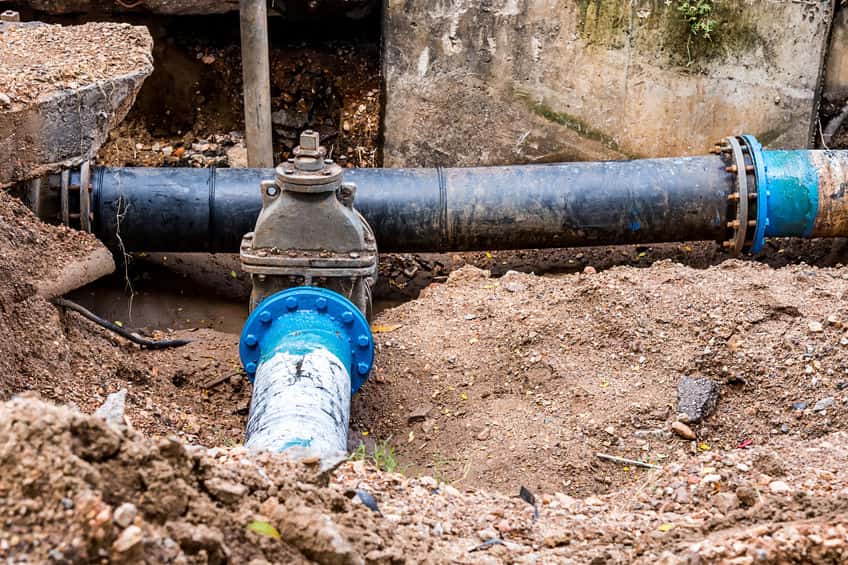 When your sewer line is clogged, broken or off-set, a repair is critical to your comfort, health and safety. Repairing or replacing a sewer line is a big project. At LeadingEdge Plumbing & Rooter, we do our best to minimize disruptions during this type of work. Here's what goes on during a sewer pipe line repair in Burbank, CA.
Video Inspection
Our plumber in Burbank, CA usually begins a repair with a video inspection. This allows us to see where the problem is within the sewer pipe. Locating the problem means we don't have to dig up your whole yard.
Shut Off Water
The next step in a sewer line repair in Burbank, CA is shutting off your water at the water main. We'll instruct you to not use any of your home's plumbing fixtures while we repair the sewer pipe.
Secure Permit
Before performing any of our sewer repair services in Burbank, CA, we make sure to obtain the city's permission. Once we know where the problem is and what needs to be done in order to fix it, we contact the city water department. They send an inspector and issue the permit. This allows us to get started with the repair.
Excavation
We bring in excavation equipment for each sewer line replacement in Burbank, CA. We dig to reach the sewer line. The damaged area of the sewer pipe is replaced. In some cases, we replace the entire sewer line. The area is filled in again with the soil we removed earlier. We turn the water on and test the line. Burbank's inspectors close the permit. There are instances where a trenchless approach is more ideal. Our team of experts will be able to determine which course of action to take upon inspection.
When you need to repair or replace sewer line in Burbank, CA, LeadingEdge Plumbing & Rooter is the trusted choice. To learn more about what goes on during a sewer pipe repair, call us today.

As a new customer, we'll give you a $50 discount on your plumbing repair.