Quality service
you can count on
Quality service
you can count on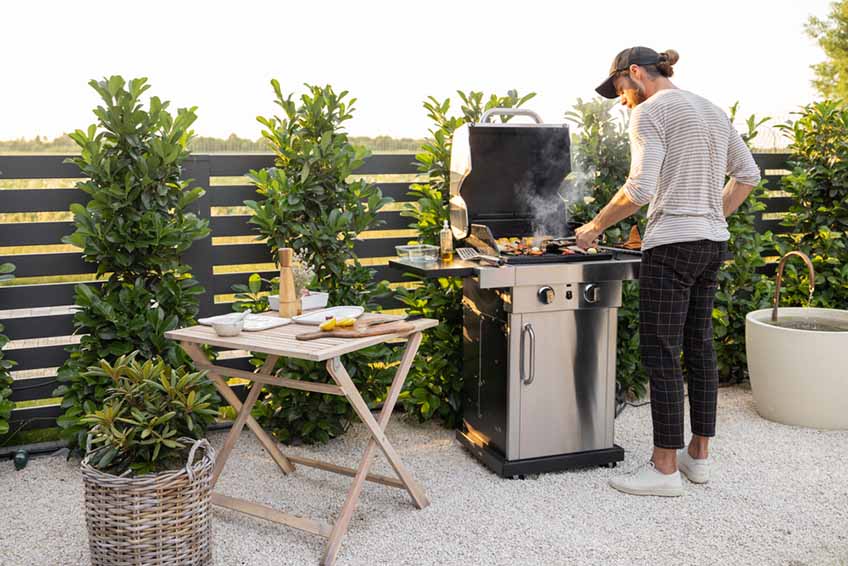 Adding a natural gas line connection to your backyard can be incredibly useful, making your home more functional and cost-effective for parties and barbecues. Besides gas line repair in Granada Hills, CA, LeadingEdge Plumbing & Rooter has also helped hundreds of homeowners install gas lines in their yards, and we'd be happy to do the same for you. Here's how it can benefit you:
Contains No Smoke
In the past, it was hard to start a fire outdoors without breathing in a lot of smoke. Today, gas pipelines eliminate this issue. With a gas line replacement, you don't have to be concerned about toxic smoke, which can trigger health conditions.
It's Efficient
Whether cooking up some mouth-watering hamburgers on the grill or setting up the outdoor fireplace, using an outdoor natural gas line installation is an effective method to run your appliances. It also distributes heat evenly to cook your food evenly.
Safe for the Earth
Natural gas is much better for the environment than other fuels like butane or charcoal since it burns cleanly. These days, most alternate fuels contribute to air pollution by releasing toxic compounds like sulfur, mercury, and nitrogen. Using natural gas instead of other fuels reduces the ash and soot left in the air after combustion, making it easier to breathe and improving the flavor of cooked meals. We ensure you enjoy this benefit with our gas line services.
Lower Utility Costs
Natural gas is relatively cheaper than electricity, which means it will save you money in the long run. In addition, most gas-powered home appliances are more cost-effective to run than their electrical counterparts.
Let the experts at LeadingEdge Plumbing & Rooter assist you with outdoor gas line installation. Our team of licensed professionals is here to guide you through the procedure and ensure a hassle-free process. You can also rely on us for gas line maintenance, inspection, and repair. Contact us today to schedule an appointment.

As a new customer, we'll give you a $50 discount on your plumbing repair.