Quality service
you can count on
Quality service
you can count on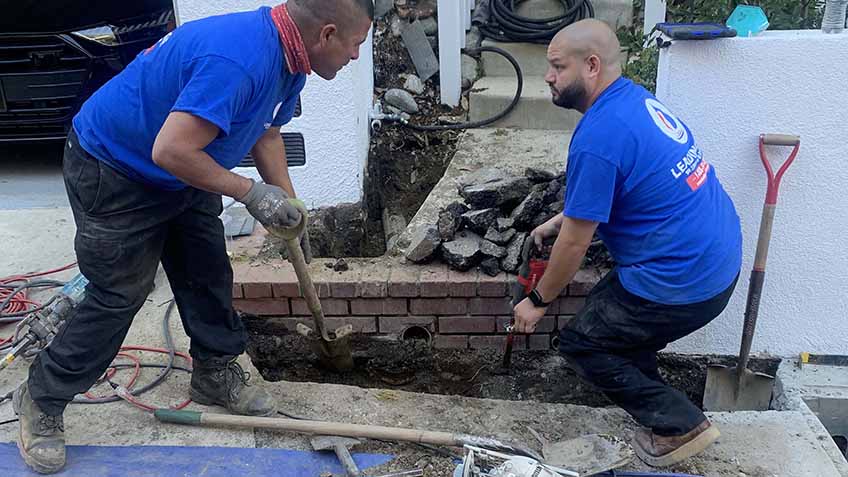 Trenchless pipe lining in Burbank, CA, is one of the most efficient ways to restore your pipes to like-new condition. It uses a special epoxy-impregnated liner that reinforces the integrity of your pipes and tackles cracks, gaps, and other issues. Furthermore, it keeps your surroundings intact throughout the process.
Since it is a significant investment, you might be wondering how much it will cost. The cost of pipe lining can vary depending on various factors, which the pros at LeadingEdge Plumbing & Rooter share below.
Size and Length of the Pipe
A larger and longer pipe will require more material and labor, leading to higher costs. The pricing for sewer pipe lining also depends on how many angles, bends, and pipe connections there are in the system.
Condition of the Pipe
Pipes in good condition are easier to reline, thus translating into cheaper costs. Meanwhile, if your pipes are in bad shape, we may need to take additional steps to fix the system, which can add to the overall cost. Most pipe lining companies will be able to give you a more accurate estimate once they have assessed your pipes.
Location of the Pipe
A damaged pipe that is easy to access through an existing valve or connection is simpler to fix. Although a hard-to-reach pipe can still be suitable for CIPP pipe lining, we might charge more due to the extra work that may be required.
Cast iron pipe lining is an excellent option if you need to repair your pipes but don't want to deal with the hassle and expense of traditional excavation. LeadingEdge Plumbing & Rooter is more than glad to provide you with a detailed and accurate estimate. We will discuss every detail so you can make an informed decision. Get in touch with our team today to book an appointment.

As a new customer, we'll give you a $50 discount on your plumbing repair.