Quality service
you can count on
Quality service
you can count on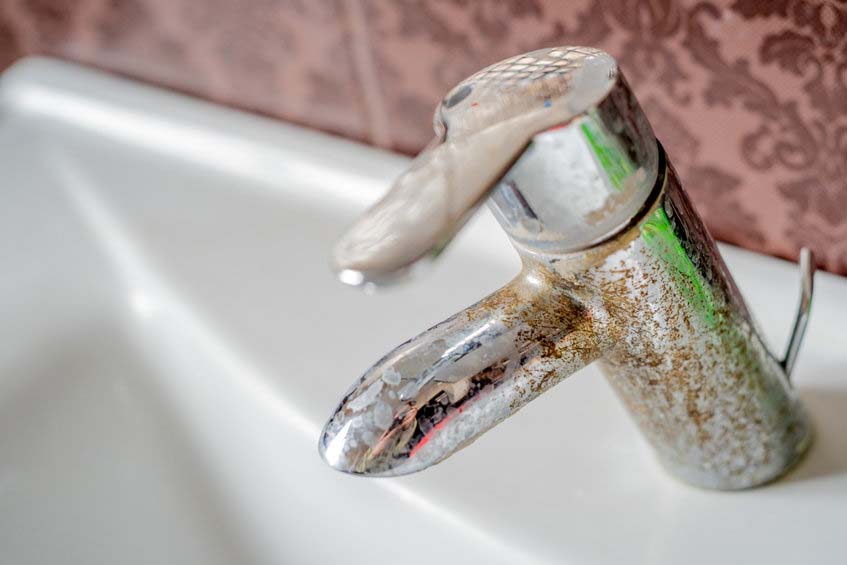 Most people cherish vintage homes for their character and charm. These homes are replete with antique interiors and fine furniture that you may not find in modern houses. However, they conceal countless problems behind their outward aesthetic appeal, and plumbing is among them. Luckily, LeadingEdge Plumbing & Rooter, your premier plumbing company, is here to help. We list the most common plumbing issues that old homes experience.
Pipe Corrosion
Unlike modern homes constructed with PVC pipes, older houses usually have metal, galvanized steel, and copper pipes. Metal pipes corrode quickly over time. Once corrosion begins, water pressure may reduce, your water may become discolored, and you might even experience leaks and pipe failure. If you don't want to experience any of these problems, have a licensed plumber in Granada Hills, CA, inspect and replace your pipes.
Failing Fixtures
Plumbing fixtures don't last forever. Faucets, water shut-off valves, and nozzles deteriorate and fail after years of constant use. If you still have all the original plumbing fixtures in your old home, it's time to call for professional plumbing services to have them replaced before they completely fail.
Faulty Workmanship
Older homes have encountered several plumbing problems through the years. Chances are, the previous owners perform plumbing repairs themselves. Poor repairs can cause several issues, including leaks, unsecured pipes, and faulty water heaters. To ensure your safety and avoid major damage down the road, hire a qualified plumber to inspect your system and rectify all the subpar repairs and replacements.
If you're planning to move into an older home but concerned about the condition of its plumbing system, get in touch with LeadingEdge Plumbing & Rooter for an inspection. We offer a full suite of services, including plumbing maintenance and emergency plumbing services. Set up your appointment today by calling us or filling out our online form.

Join our newsletter and receive $50 off your first plumbing repair!