How to Extend the Lifespan of Your Cast Iron Pipes
Quality service
you can count on
Quality service
you can count on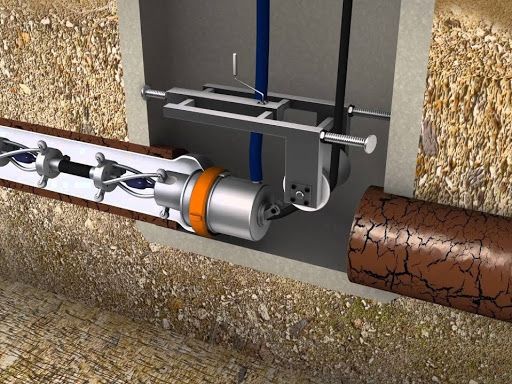 Many Californian properties have cast iron sewage and sanitation pipes. That's not necessarily bad news for property owners; cast iron is capable of withstanding high water pressure, and properly installed cast iron lines can easily last for 80 to 100 years. Unfortunately, corrosion can severely limit service life. Damaged cast iron pipes can lead to severe drainage issues, prompting property owners to look for a qualified plumber.
To extend the lifespan of cast iron pipes, homeowners can take a few key steps:
Avoid exposing pipes to grease and chemical drain cleaners.

Metals corrode due to exposure to certain chemicals, and modern drain cleaners aren't appropriate for cast iron lines.




Look for signs of pipe damage.

Unusual odors, slow drainage, and leaks indicate a failing cast iron pipe. When cast iron pipes show signs of damage,

cast iron pipe lining

can sometimes resolve the issue.




Keep pipes clean.

Cast iron pipes should be occasionally evaluated by an experienced plumber. Techniques like hydro jetting can clear some obstructions from cast iron pipes, though high-pressure treatments aren't appropriate for weakened or damaged lines. Experienced

pipe lining companies

like LeadingEdge Plumbing & Rooter can help homeowners determine appropriate pipe maintenance techniques.
Even with proper maintenance, cast iron can corrode over time. Property owners can address most issues by relying on our team for CIPP pipe lining. Cured-in-place piping (also called trenchless pipe lining) repairs the line from the inside by using a special resin that essentially creates a new pipe within the older pipe.
Trenchless pipe lining in San Fernando Valley, CA, is less disruptive and less expensive than pipe replacement. As plumbers work through a single, small access point, property owners can avoid digging up landscaping.
At LeadingEdge Plumbing & Rooter, we offer expert resources for routine maintenance, emergency repairs, and sewer pipe lining. Our plumbers can help property owners find non-disruptive, long-term solutions for cast iron sewer issues, regardless of the condition of the pipes, the age of the property, or other factors. Call our team or fill out our online form for a quote.

Join our newsletter and receive $50 off your first plumbing repair!