Quality service
you can count on
Quality service
you can count on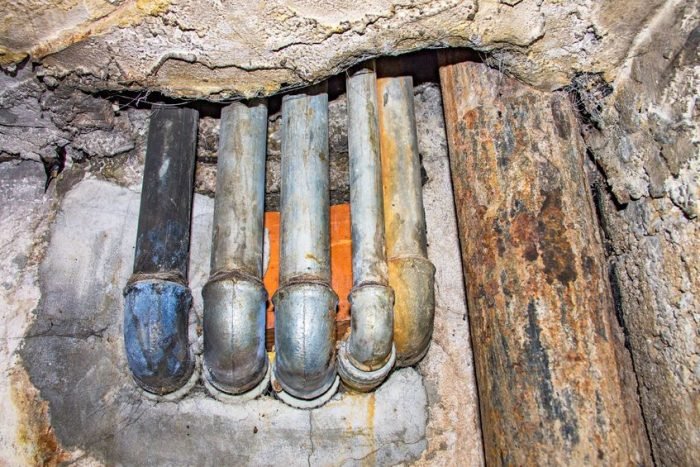 If you own an older house, you may have cast iron pipes as part of your home's plumbing. Cast iron has been used for plumbing drains for centuries. What do you need to know about cast iron pipes?
LeadingEdge Plumbing & Rooter, a trusted professional plumber in Pasadena, CA, lends a hand by providing a basic understanding of cast iron pipes.
The Facts About Cast Iron Pipes
Cast iron pipes can last for 50 years to 75 years underground. It can remain perfectly functional throughout its lifeline. The biggest enemy of cast iron pipes is corrosion. And it normally happens from the inside out. As water flows through the pipe, ferrous oxide deposits start building up on the surface. This corrosion buildup grows thicker over time. Within 30 years, it can remove up to 25% of the pipe's capacity.
What Can You Do about Pipe Corrosion?
If you think your slow drains may be due to pipe buildup, you need to call any one of the reputable pipe lining companies in Pasadena, CA, like LeadingEdge Plumbing & Rooter. The first step we will take is to send a camera down the pipe to see where the problem lies. Then, our technicians will use a boring tool to remove the scale buildup.
To prevent the corrosion from occurring again, you will need a cast iron pipe lining in Pasadena, CA. The lining will help prevent the buildup from happening again. It will also help stabilize the walls of the pipe, prolonging its lifespan.
Another benefit of trenchless pipe lining in Pasadena, CA is the fact that it doesn't require digging up your yard to do it.
The process for inserting a CIPP pipe lining in Pasadena, CA is simple. We draw the liner through the pipe. Then, we inflate it with an air bladder. Once the lining hardens, we remove the bladder and let the water flow free.
To learn more about sewer pipe lining in Pasadena, CA and how we can help you with your cast iron pipes, call LeadingEdge Plumbing & Rooter. You may also schedule an appointment by filling out the online form.

Join our newsletter and receive $50 off your first plumbing repair!