How Sewer Issues Affect Your Entire Plumbing System
Quality service
you can count on
Quality service
you can count on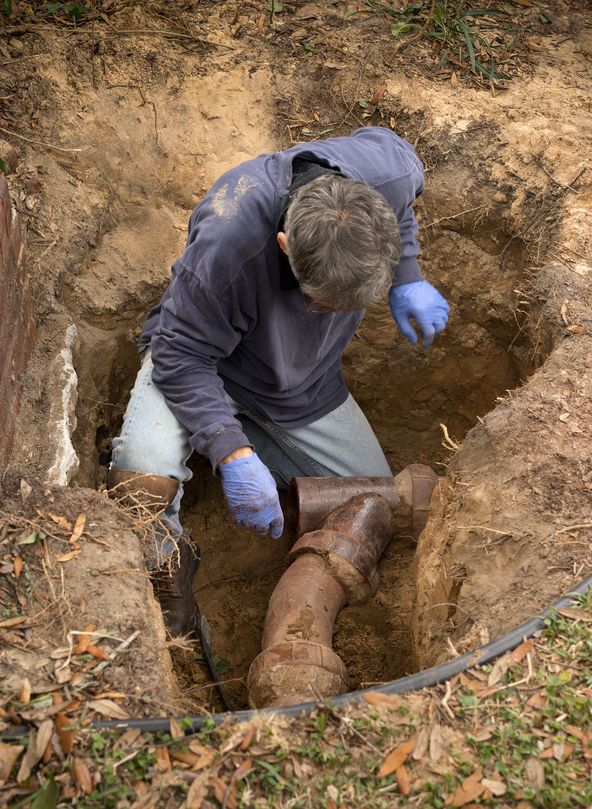 All of your fixtures, pipes, and drains ultimately connect to your home's main sewer line. When you're having sewer issues, it can affect the entire plumbing system. The experts here at LeadingEdge Plumbing & Rooter are ready to help, thanks to our range of sewer repair services in Granada Hills, CA.
Sewage Backups
These are a nasty side effect of a major sewer problem. If you have continuous issues with sewage backing up into your toilet, tub, shower, or sink, you have a blockage somewhere in your drain system. It's never easy to clean up after a waste backup. You have to deal with the mess and the smell. Once there is a problem, it is time to call a plumber in Granada Hills, CA, to find the source and have it fixed right away.
Nowhere for the Water to Go
When you have a clog, a slow drain, or a cracked drain line, you have to be careful in how you use water. Taking a simple shower could flood your bathroom. Flushing the toilet could end up with a stinky mess all across the floor. You have nowhere for the water to go, which is why you may need a sewer line repair in Granada Hills, CA, as soon as possible.
Finding the Problem
How can you tell if you need to repair or replace sewer line in Granada Hills, CA? Get in touch with us for a sewer camera inspection. The camera can get into the sewer line and show the plumber what problems exist. You may need a simple repair such as a drain cleaning or a patch. In some cases, however, the damage may be worse.You may even need sewer line replacement in Granada Hills, CA, especially if the damage is too significant. Fortunately, we offer several options for both repair and replacement needs.Whenever you need sewer pipe line repair in Granada Hills, CA, get in touch with LeadingEdge Plumbing & Rooter. You may call us or fill out the online form to set an appointment.

Join our newsletter and receive $50 off your first plumbing repair!