Quality service
you can count on
Quality service
you can count on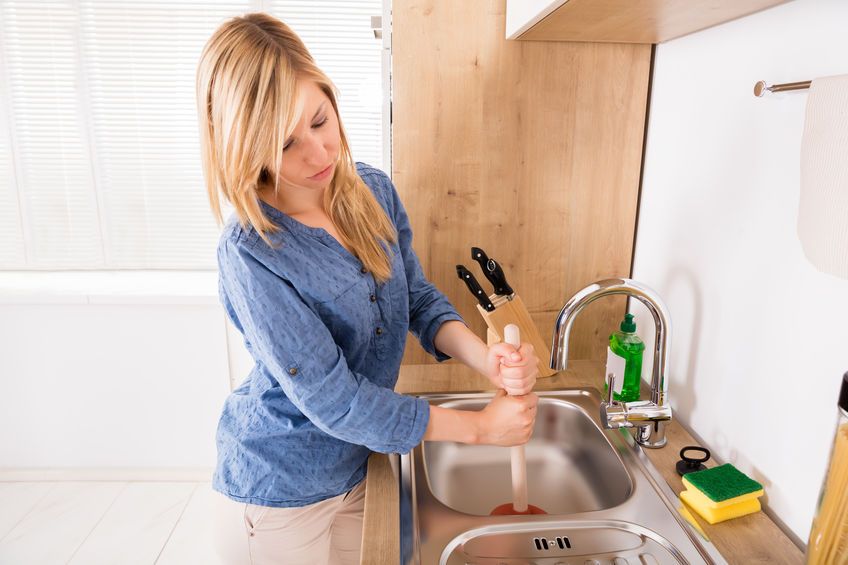 A clogged drain ranks among the most common plumbing issues that homeowners encounter. While some do-it-yourself enthusiasts may attempt to clean their home's drains, LeadingEdge Plumbing & Rooter strongly advises calling in a licensed plumber in Northridge, CA, to do the job. Here are a few drain cleaning mistakes to avoid.
Using Chemical Drain Cleaners
You can buy chemical drain cleaners at virtually any supermarket. While these products are advertised as being effective solutions for clogged drains, they rarely work well. Chemical drain cleaners are designed to break down gunk by creating heat. Unfortunately, this excess heat can cause your pipes to warp. The best approach is to seek the help of our team for our drain cleaning services in Northridge, CA.
Using a Coat Hanger
Some homeowners attempt to clear a blockage using a coat hanger. However, this usually proves to be a big mistake. Coat hangers aren't able to reach clogs deep into pipes. You can also seriously damage your plumbing system with a wire coat hanger. Professional drain cleaning in Northridge, CA, from LeadingEdge Plumbing & Rooter is far safer and more effective.
Using a Garden Hose
Think twice before using a garden hose to bust open a clog. This usually proves to be a big waste of time. You'll just be wasting water. Our drain cleaning company in Northridge, CA, can clear the blockage using a process called hydro jetting. By producing high-pressure blasts of water, the equipment is able to completely clean the interior of the pipe.
Neglecting Regular Maintenance
Like a car engine, your plumbing system needs routine maintenance. If you fail to maintain your plumbing fixtures, it's only a matter of time before you encounter a clogged drain in Northridge, CA. Having your plumbing professionally inspected is well worth the extra peace of mind.Contact LeadingEdge Plumbing & Rooter when you need quality services, such as drain snaking in Northridge, CA. Call us or fill out the online form to schedule your appointment.

As a new customer, we'll give you a $50 discount on your plumbing repair.