Quality service
you can count on
Quality service
you can count on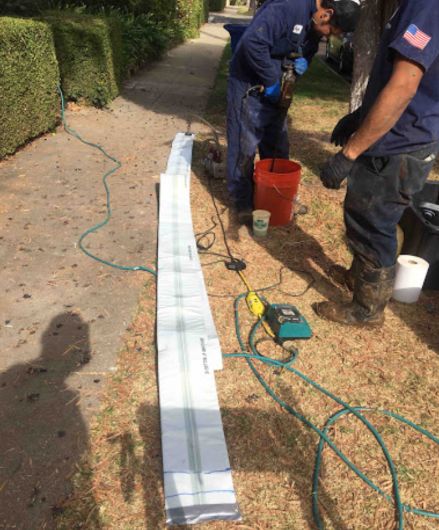 Saving homeowners and business owners time and money is what we do best at LeadingEdge Plumbing & Rooter. However, before you call a plumber in Pasadena, CA, from our team, you may be wondering just how long alternatives to excavation, particularly our pipe lining service, typically takes. 
Usually a Single Day for the Actual Work
Trenchless pipe lining in Pasadena, CA, and other areas we serve typically takes a single day to perform. This refers to the process of inserting the liner that's used to apply the coating. Heat may also be applied to help the coating harden or cure. Since this technique is less labor-intensive, cleanup doesn't take too long.
There May Be Some Steps Taken Ahead of Time
CIPP or cast iron pipe lining involves some initial prep work. This part of the process unusually involves conducting a camera inspection to assess the affected pipe and determine if pipe lining is appropriate. A pre-work cleaning is normally done as well. In some cases, these preparations are done on a different day before the actual work is done.
A Post-Work Inspection May Take Place on Another Day
In some municipalities, an inspection needs to be done following sewer pipe lining or other types of sewer line restoration work. This final step may be scheduled for another day after the work is done. The reason for this step is to ensure everything is in line with local codes.
Get Started Today
Find out if pipe lining is right for your situation by getting in touch with LeadingEdge Plumbing & Rooter. As one of the leading pipe lining companies serving San Fernando Valley and nearby areas, we take pride in offering solutions that are efficient and affordable.
Contact us today to learn more about CIPP pipe lining and other cost-effective services we provide. Feel free to call our team or fill out the online form to get started.

As a new customer, we'll give you a $50 discount on your plumbing repair.