Quality service
you can count on
Quality service
you can count on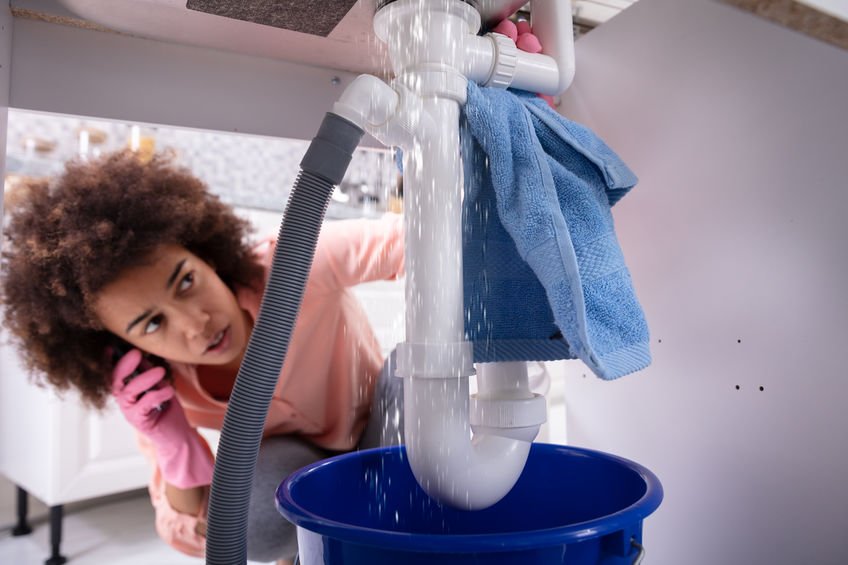 Although it may seem minor, a leak is never a good sign in the home. When left unresolved, it could lead to a much larger problem that requires the immediate assistance of a plumber in Granada Hills, CA from LeadingEdge Plumbing & Rooter. Here is how you can deal with leak issues in your home.
Turn Off the Water
If you haven't yet pinpointed the exact source of the leak, you may want to turn off the water in your home. Contact a plumbing company immediately afterward so you can have a professional come to detect the source and make repairs.
Clean Up What You Can
Use towels, paper towels, rags and mops to clean up the mess from the water leak. Clean up whatever you can even if it doesn't seem like much. Letting the water stand can result in damage and the growth of mold or mildew, which can be harmful to the health of all in your household. Our professional plumbing services can restore things to normal.
Use Buckets
If you've determined the source of the leak on your own, you will want to use a bucket or buckets to contain the water until you're able to get plumbing repairs from a professional.
Add Rubber Seal
If the base of your toilet is the culprit of the leak, you can tackle the problem head-on by adding rubber seal to the base of it or to the bolts that hold the toilet in place. This is a tricky issue that often needs emergency plumbing services, as it's possible to have contaminated water leaking.
Insulate Pipes During the Winter
If you have noticed that the leak is coming from a pipe in a cold area such as your basement, we recommend insulating your pipes after they've been repaired. Doing so during the coldest months of the year can prevent myriad problems, including water leaks and burst pipes. You can inquire about pipe insulation from your local plumbing company.
When you need plumbing repairs done quickly and efficiently, LeadingEdge Plumbing & Rooter is a company you can trust. Contact us today to explore our full range of services.

As a new customer, we'll give you a $50 discount on your plumbing repair.