Comparison Between Gas and Electric Water Heaters
Quality service
you can count on
Quality service
you can count on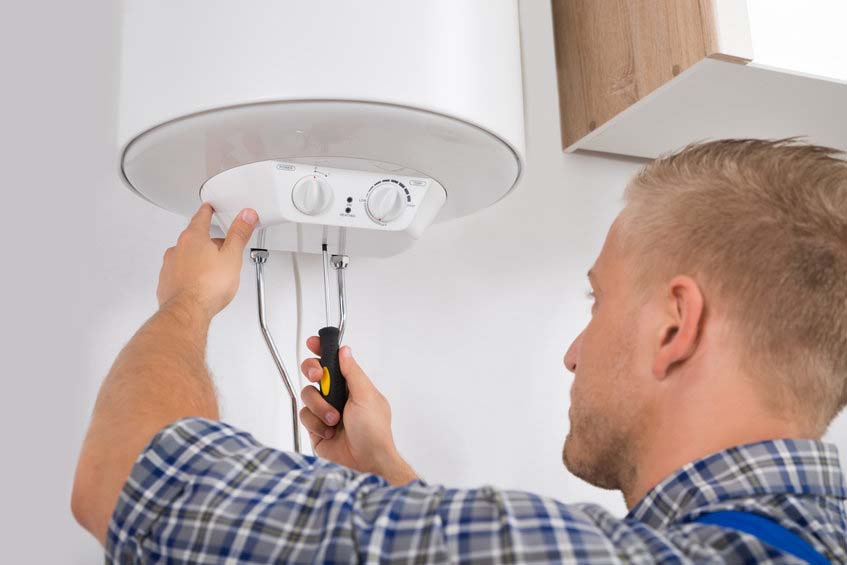 When looking for a water heater, most people consider energy efficiency, as nearly 18% of our energy consumption comes from warming up water. There are two types of fuel for water heaters: electric and gas. To help you choose the right one for your needs, LeadingEdge Plumbing & Rooter, your local expert in water heater repair in Van Nuys, CA, shares their pros and cons.
Initial Cost
When it comes to the initial cost, a gas water heater costs more than its electric counterparts. However, you will pay a lower monthly bill because natural gas is relatively inexpensive. Meanwhile, an electric tankless water heater has lower upfront costs but tends to have higher operating costs.
Installation
Gas models have complex air supply requirements, particularly when mounted in a confined space. Because of their high energy consumption, your existing vents may be inadequate. The additional structural modifications can make a gas water heater installation expensive.
On the contrary, electric units are usually compact, don't need ventilation for exhaust gases, and can be installed in areas where it's not feasible to install a gas water heater. Unless a system upgrade is needed, an electric water heater replacement is generally cheaper than installing a gas-fueled unit.
Efficiency
Electric water heaters are more efficient than gas-powered units because they use most of the energy they receive to heat water. On the other hand, gas water heaters consume more energy to run and release pollutants into the surroundings. This waste takes some heat with it, and since it discharges a substantial amount of greenhouse gases, it's harmful to the environment in the long run.
If you're still undecided, the pros at LeadingEdge Plumbing & Rooter are here to help. As your trusted source of top-notch water heater services, we're here to guide you with the selection process. We will also answer any questions you may have. Get in touch with us today to set up an appointment.

Join our newsletter and receive $50 off your first plumbing repair!