Quality service
you can count on
Quality service
you can count on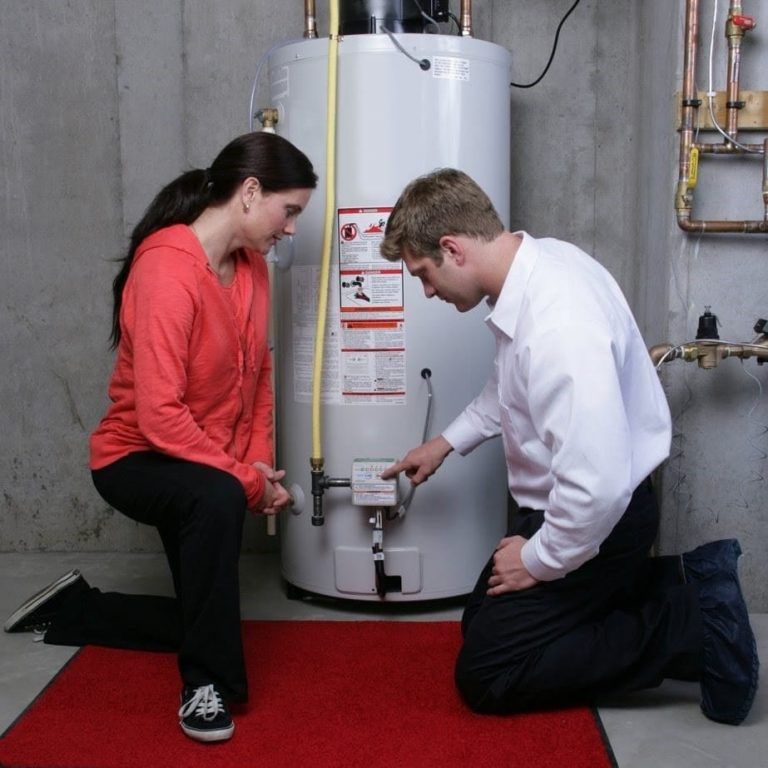 You depend on your water heater for hot showers, washing your hands, and more. If it's time to replace your old water heater, LeadingEdge Plumbing & Rooter is the right choice. We offer many options for your water heater replacement.
Size
This is an important consideration for a water heater installation. If you have a large household or use lots of hot water, you'll need a storage tank with a high capacity. Choose at least a 100-gallon tank if your household has more than five people. You could also select a tankless water heater, which delivers an unlimited amount of hot water.
Tank or No Tank
If space is at a premium, a tankless water heater is a wise choice. Tankless water heaters just require a heating unit and pipes for natural gas and water supply. They don't have a storage tank, so they don't require as much space.
Maintenance Requirements
Water heaters with tanks need more frequent maintenance. That's because sediment can build up in the tank. Without regular cleaning or draining, you'll end up needing a water heater repair in Northridge, CA.
Cost to Operate
Gas water heaters cost less to operate than electric water heaters. However, there's a risk of carbon monoxide with gas-powered appliances. If your home already has natural gas, a gas-powered water heater is a wise choice. If your home doesn't have a gas line, the cost of installing one could be prohibitive. We offer water heater services for both types.
At LeadingEdge Plumbing & Rooter, we're a family-owned and -operated plumbing company. We look forward to helping you select the right water heater for your household. To learn more about the available water heater options, call a plumber from our team or fill out the online form and schedule an appointment.

As a new customer, we'll give you a $50 discount on your plumbing repair.