Quality service
you can count on
Quality service
you can count on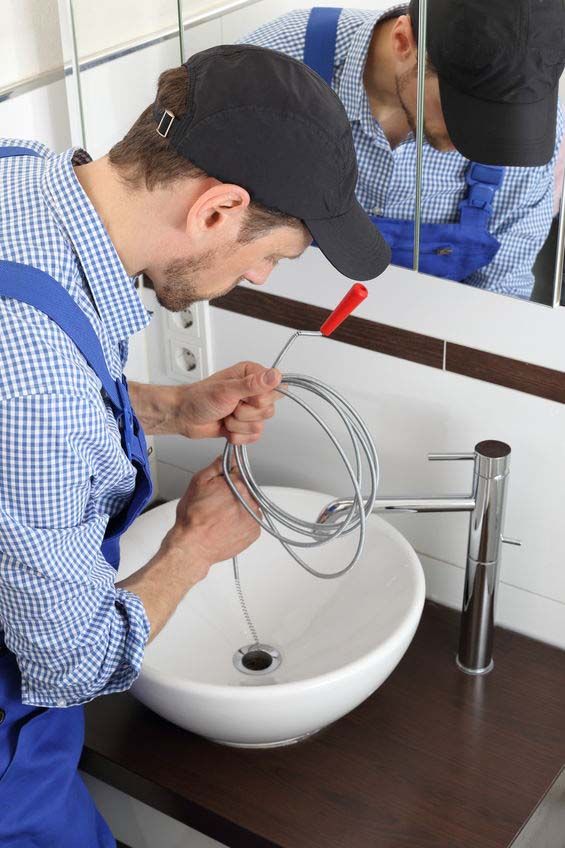 Drain snaking may sound like an alarming procedure, but it's actually a simple and useful process employed by professional plumbers. LeadingEdge Plumbing & Rooter regularly performs it as part of our comprehensive drain cleaning services in Burbank, CA, and we're pleased to offer the following information on drain snaking for the benefit of our local clientele.
Our Professional-Grade Drain Snaking Equipment
Snakes used for drain cleaning in Burbank, CA, vary in size and configuration but generally consist of a flexible rod or cable made of plastic or metal. They range in length from a few feet to several dozen feet and can be hand-operated or electrically driven.
The Drain Snaking Process
Drain snaking in Burbank, CA, and elsewhere is performed by placing the end of the snake into the problematic drain and then pushing it through the pipe by hand or electric motor. The snake may be rotated and pulled back and forth through the pipe numerous times in order to break up obstructions and clear the line.
Uses for Drain Snaking
Drain snaking is best used on piping that is only partially obstructed by hair, grease and other similar materials. Sewer drains that have been completely blocked by tree roots or by damage to the pipe itself are not good candidates for snaking by a plumber in Burbank, CA.
This method is a safe, effective way of dealing with a clogged drain in Burbank, CA. The process is also fast, inexpensive, and relatively hassle-free for residential and commercial clients alike.
Don't hesitate to contact LeadingEdge Plumbing & Rooter if you need a reputable drain cleaning company in Burbank, CA, or a nearby area. Feel free to schedule an appointment so our team can address your sewer issues right away. Call us now or fill out the online form to get started.

Join our newsletter and receive $50 off your first plumbing repair!