Quality service
you can count on
Quality service
you can count on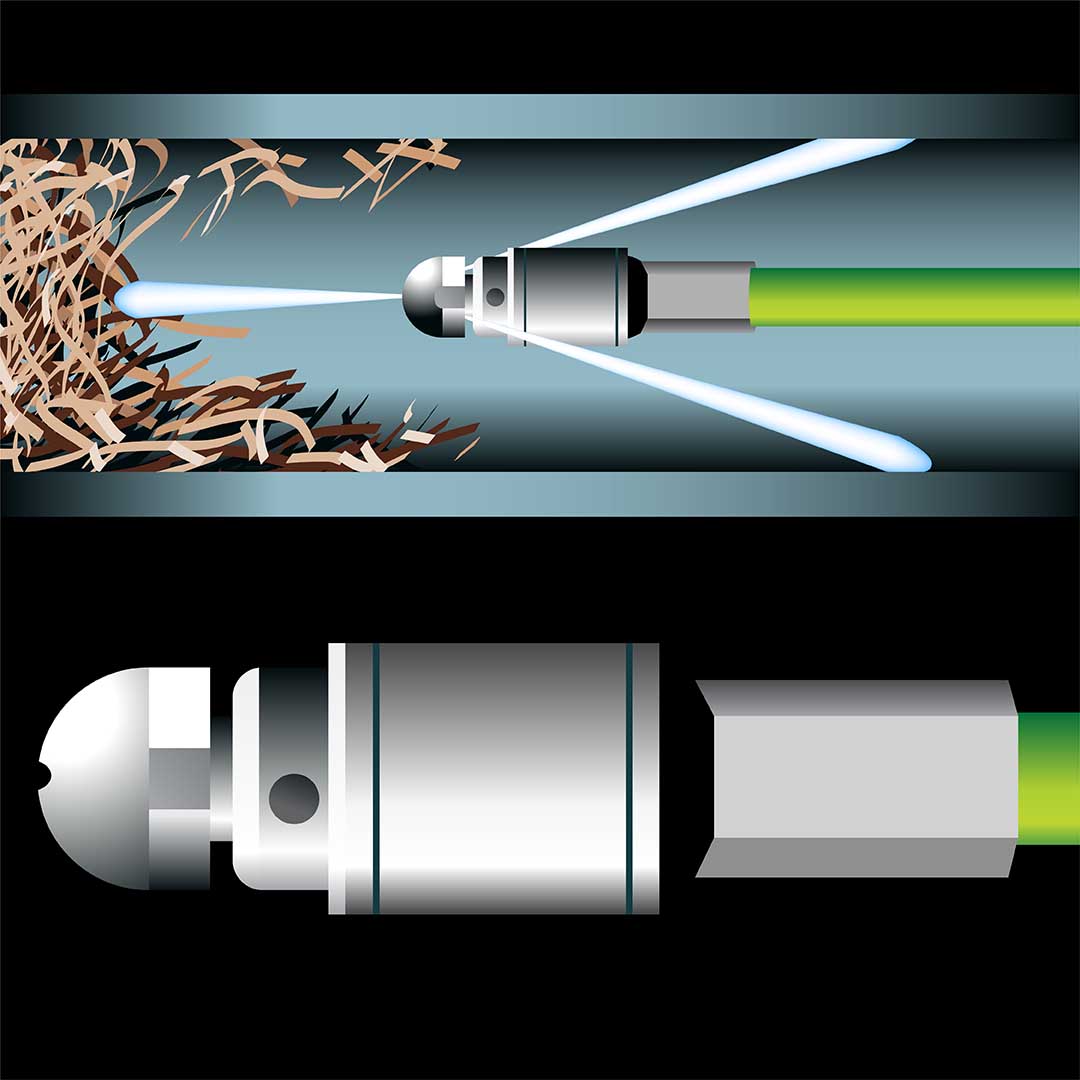 As your expert in drain cleaning in Van Nuys, CA, LeadingEdge Plumbing & Rooter understands better than anyone that keeping a drain clog-free can be a hassle. That is why we are so eager to spread the word about hydro jetting, a drain cleaning technique that is more efficient and less invasive than other methods. Here are two of the notable benefits of hydro jetting.
It Provides a Deeper Clean
Hydro jetting is when a plumber uses a jet to blast high-pressure water in clogged or slow-moving sewer lines. Its powerful force can remove the toughest blockages, from grease buildup to invasive tree roots, in a fraction of the time of traditional methods, like drain snaking.
While other tools like plunger and drain rods can unblock your clogged toilets and pipes, they won't be able to effectively clear out debris if they are situated deep down the system. Misusing these tools might also make the problem worse. Hydro jetting is superior because not only it eliminates any debris, but it also leaves your pipes clean. It's more useful and offers a better value.
Additionally, the heavy-duty tools used in other methods can damage a drain through accidental bumps and scrapes. This isn't the case with hydro jetting, which has only positive impacts on a clogged drain.
It Lasts Longer
Hydro jetting is also the more practical choice for drain cleaning services because it provides a much more enduring clean. The stream of high-pressure water fills the entire circumference of the pipe's interior, meaning that no grime or debris will build up and become a potential issue soon.
The tools used in other methods can only cover a portion of the drain's interior as room needs to be left within the drain for maneuvering. As a result, the clean is inherently less effective and will require more visits from a drain cleaning company to keep in working order.
LeadingEdge Plumbing & Rooter is more than happy to walk you through hydro jetting and make sure that you enjoy its lasting benefits. Get in touch with us to schedule an appointment.

Join our newsletter and receive $50 off your first plumbing repair!