Quality service
you can count on
Quality service
you can count on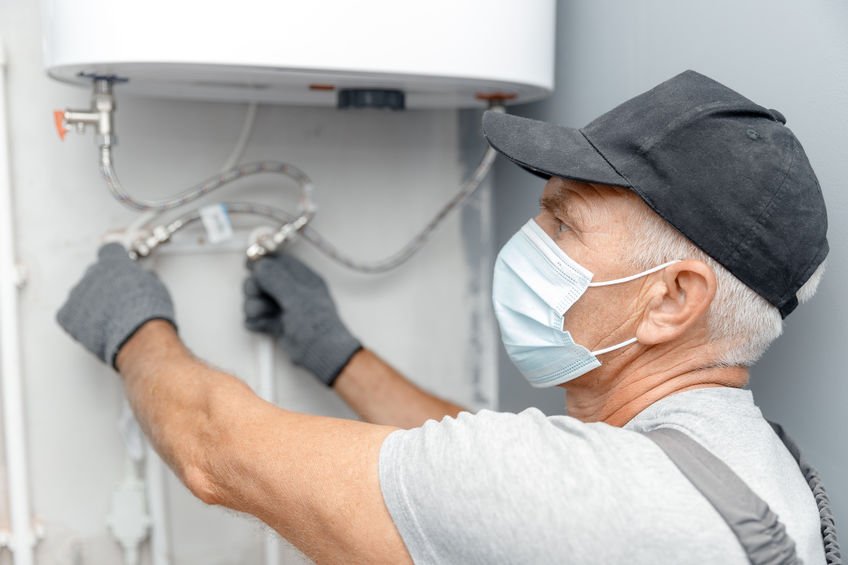 A water heater that bursts is one of the most obvious and urgent reasons to get a hold of a plumber in Granada Hills, CA, from LeadingEdge Plumbing & Rooter. As for what could cause a water heater to burst, there are several possibilities. We discuss the main ones below.
Rust and Corrosion
One of the most common reasons to need water heater replacement because of burst tank is rust and corrosion. Conventional water heater tanks have a metal lining that can wear away over time and burst once a hole or crack forms. This is more likely to be the case if the anode rod in the tank has fully deteriorated.
Sediment Build-Up
Sediment accumulation can also result in an immediate need for water heater installation due to a burst tank. Sediment makes your water heater work harder by keeping water from getting to the heating element or burner correctly. This can result in overheating, which could then contribute to bursting.
Too Much Internal Pressure
A water heater has a pressure relief valve that keeps internal pressure in check. If this valve breaks down or wears out over the years and isn't replaced, pressure can get too high in your tank. Even if the valve is working fine, pressure can still wear down your tank enough to cause it to burst. This could also happen if your home's water pressure is too high. Reach out to our team so we can provide you with the necessary water heater services.
What to Do about a Burst Water Heater
The first step to take is to turn off the water that's connected to your water heater. Next, clean up the excess water if it has spilled onto your floor and give us a call. If your water heater ends up needing a replacement, you may wish to consider a tankless water heater. These systems are more efficient and they tend to last longer.
We're Here for You 24/7
When you're in urgent need of water heater repair in Granada Hills, CA, LeadingEdge Plumbing & Rooter is at your service 24 hours a day, seven days a week. We'll arrive quickly to minimize potential damage to your property and resolve the problem.
Get in touch with us today if you're in need of any of our first-rate water heater services.

As a new customer, we'll give you a $50 discount on your plumbing repair.