Quality service
you can count on
Quality service
you can count on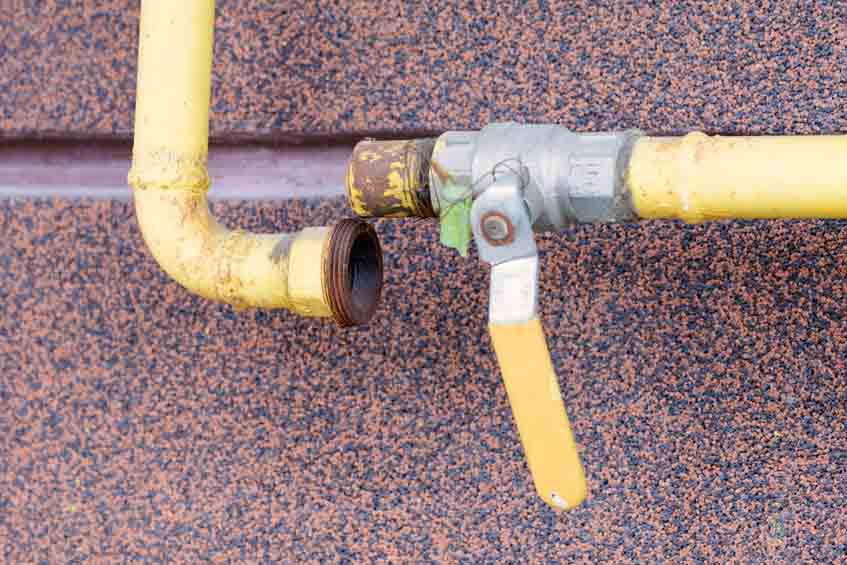 Gas leaks are dangerous as they not only put your home at risk of damage but also endanger your family with natural gas poisoning. But by learning the possible causes of these leaks, you can protect your property and, more importantly, your loved ones from accidents. LeadingEdge Plumbing & Rooter, your go-to company for gas line services, lists the culprits behind this issue.
Faulty or Worn-Out Appliances
Even with proper installation, your gas-powered appliances will malfunction at some point. The seals that connect the piping of these appliances can wear out and corrode over time, leading to gas leaks. Once you notice a hissing sound or rotten-egg smell from your pipes, contact the pros at LeadingEdge Plumbing & Rooter immediately for gas line repair in Northridge, CA.
Poor Installation
Poor appliance and gas line installation are major factors contributing to natural gas leaks. That said, be sure you're working with a seasoned plumber when it comes to any gas line work. They have the right tools and knowledge to carry out a flawless installation without exposing you and your property to danger. They also comply with your local codes and regulations, ensuring your gas line is safe and efficient to use.
Inadequate Ventilation
Larger appliances, such as furnaces, generate carbon monoxide, but having proper ventilation in your home will keep it from getting trapped and cause safety risks. However, if your chimney gets clogged or your exhaust fan stops working, carbon monoxide can fill up your home. As your trusted plumber in Northridge, CA, we recommend investing in a carbon monoxide detector for your protection.
DIY Repairs
You might think that doing gas line maintenance and repair on your own can save you money. However, a simple mistake can already lead to a gas leak, jeopardizing your household. Don't take this risk if you don't have the technical know-how about gas lines. Always leave this matter to a professional.
Whether you need a gas line replacement, repair, or inspection, the experts at LeadingEdge Plumbing & Rooter have got you covered. Get in touch with us today to learn more about our services or to schedule an appointment.

Join our newsletter and receive $50 off your first plumbing repair!