Quality service
you can count on
Quality service
you can count on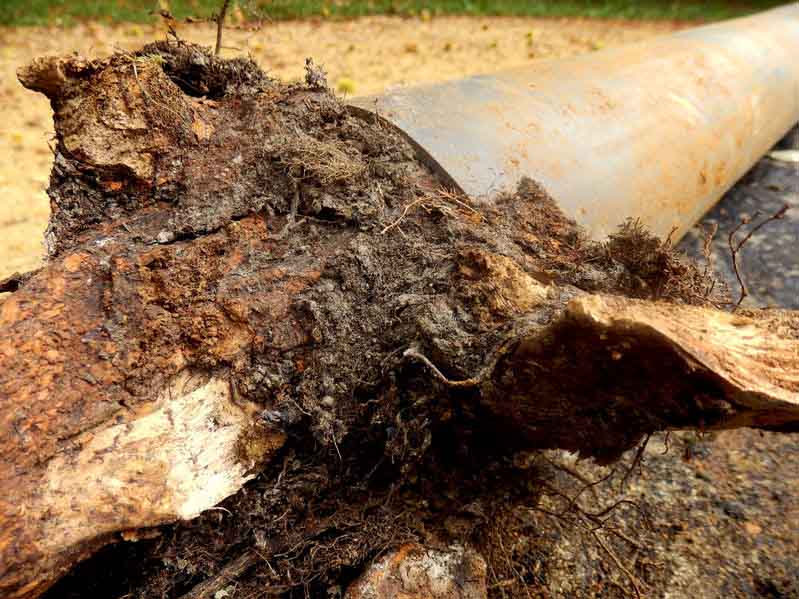 While sewer lines last for several years, several factors can cause them to deteriorate faster and eventually collapse. However, they are out of sight, making it hard to detect problems early.
For this reason, it pays to understand what causes them to collapse so you can take preventive measures to avoid this disaster. LeadingEdge Plumbing & Rooter, your go-to company for sewer repair services in San Fernando Valley, CA, explains further below.
Excessive Corrosion
Rust and corrosion can impact a pipeline's structural integrity and weaken it to the point that it simply can't resist the crushing load of the soil above. Our team is prepared with an array of effective sewer pipe line repair solutions to address corrosion and strengthen damaged pipes.
Extensive Tree Root Damage
Tree roots travel a surprisingly long distance in search of water and nutrients, and a subsurface sewer line offers both in abundance. Roots also expand and spread over time, and this can cause pipe cracking and even complete collapse. Proper attention to the location of foliage is critical to preventing untimely sewer line replacement due to root incursion.
Extreme Age
Even durable, properly installed sewer pipes won't last forever. The expected lifespan of a pipeline is based on its material, the local soil composition, and more. If your property's sewer line is more than 50 years old, it should be examined periodically to avoid the hassle of unexpected sewer line repair or replacement.
Trust Our Repair Services
Whether your sewer line damage is the result of a single issue or a combination of causes, LeadingEdge Plumbing & Rooter is here to serve you. As your dependable plumber in San Fernando Valley, CA, we go the extra mile to provide flawless workmanship and long-lasting results.
When it's time to repair or replace sewer line, contact us right away to schedule an appointment. We look forward to hearing from you!

Join our newsletter and receive $50 off your first plumbing repair!