Quality service
you can count on
Quality service
you can count on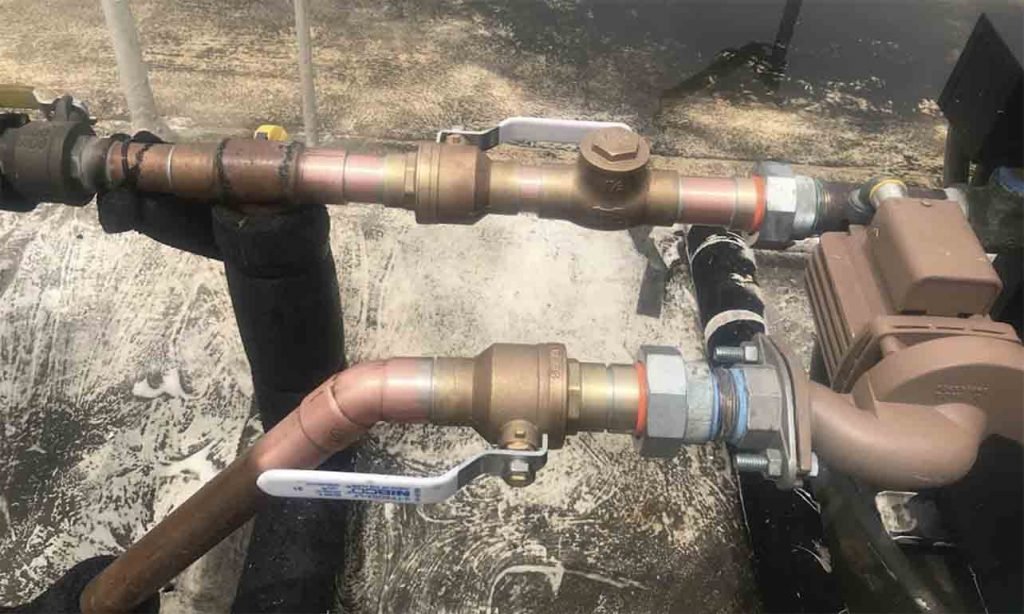 According to an article published in Environmental Science & Technology, there are more than 17 deaths from gas pipe incidents every year in the United States. Catching a leak early can make all the difference in averting a disaster from a gas leak. As your premier plumber in Van Nuys, CA, LeadingEdge Plumbing & Rooter can help if you find a leak.
Proper Gas Line Maintenance
The best way to know that you need gas line services is to monitor the line for problems. For the most part, this means looking for leaks. Natural gas has an intense sulfur scent mixed with it before it is distributed. This compound smells like rotting eggs and is meant to warn you of a leak.
If you notice this odor, you likely need gas line replacement or repair. Turn the gas off immediately. If you are inside, take note of all appliances that utilize gas piping like fireplaces, ovens, and furnaces. You can check the connections of each gas line with a solution of soap and water. To do this, apply the soap and water mixture to each connection, turn on the gas and watch for bubbles. These bubbles indicate a leak.
Should you notice that telltale stench outside, look around every gas line installation for areas of dead foliage. This is a sure sign of a gas leak.
If You Find A Leak
Finding a leak in your gas line is only the first step. Knowing you need gas line repair is half the battle. Now it's time to get that leak fixed. If you require gas line repair in Van Nuys, CA, rely on LeadingEdge Plumbing & Rooter.
Call our team or fill out the online form to schedule an appointment. We look forward to working with you.

As a new customer, we'll give you a $50 discount on your plumbing repair.